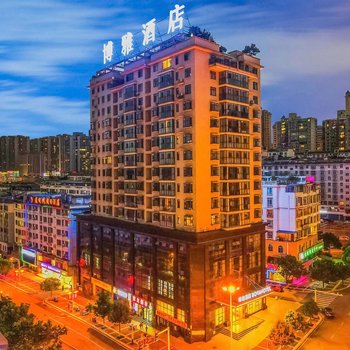 The Boya Hotel was recently opened in 2019, making it a fantastic choice for those staying in Liupanshui.
The hotel is conveniently located just 3km from Liupanshui Railway Station and 18km from Yuezhao Airport. The nearby area boasts an abundance of attractions including People's Square, Taohe Liuzhu Scenic Spot and Liupanshui Normal University - Biological Specimen Exhibition Hall.
After a long day of sightseeing, guests can retire to the comfort of the hotel. This Liupanshui hotel offers parking on site.
According to our trusted guests, the facilities at this hotel are first-rate. For guests traveling on business, this hotel is consistently one of the most popular choices.